WHO I AM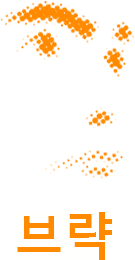 I am a freelance motion designer.
What I like best in graphic design is giving « life », motion to images, audiovisual is by far the part I find the most creative and interesting. I have acquired a notorious experience in institutional videos, for conventions, corporate movies, presentation of new products, for production agencies which have prestigious multinationals as clients.
I generally prefer working in the companies which hire me, and therefore mainly accept work from companies in the Parisian region. However, I am interested in working for foreigners, for companies abroad as a freelancer. And would be very interested in career opportunities abroad, so if you are interested in my profile for a job position abroad, don't hesitate to contact me.
Having studied in a Fine Arts school, I am not only creative but also able to draw some graphical elements, not just base my work on pictures or create abstract elements.
Even though I decided to become specialized in the video sector two years ago, my atypical profile, my versatile work experience, and the very different companies I've worked for, from the small company to the multinational, with the help of some extra formations and learning by myself, make me a versatile graphic designer, able to create a complete graphical solution, motion design of course but also look and feel / website / event website / interactive flash application / flash animation / print products such as brochures and business cards.
My former experience as a project manager, mixed with an innate perfectionism, make me somebody very serious, seeking for the best quality: readability, taking into account the target, respect of the syntax, absolute respect of deadlines are as important to me as creativity.
Having travelled a lot, including eight months in Australia a few months ago, and having had a scholarship spread out between many countries, including UK, I am fluent in English.
Even though I don't speak any eastern language yet, I am very interested in Asian culture, especially Korean.

If you are interested in my profile and would like to see more of my work than what is visible by default on my website for confidentiality reasons, don't hesitate to contact me.